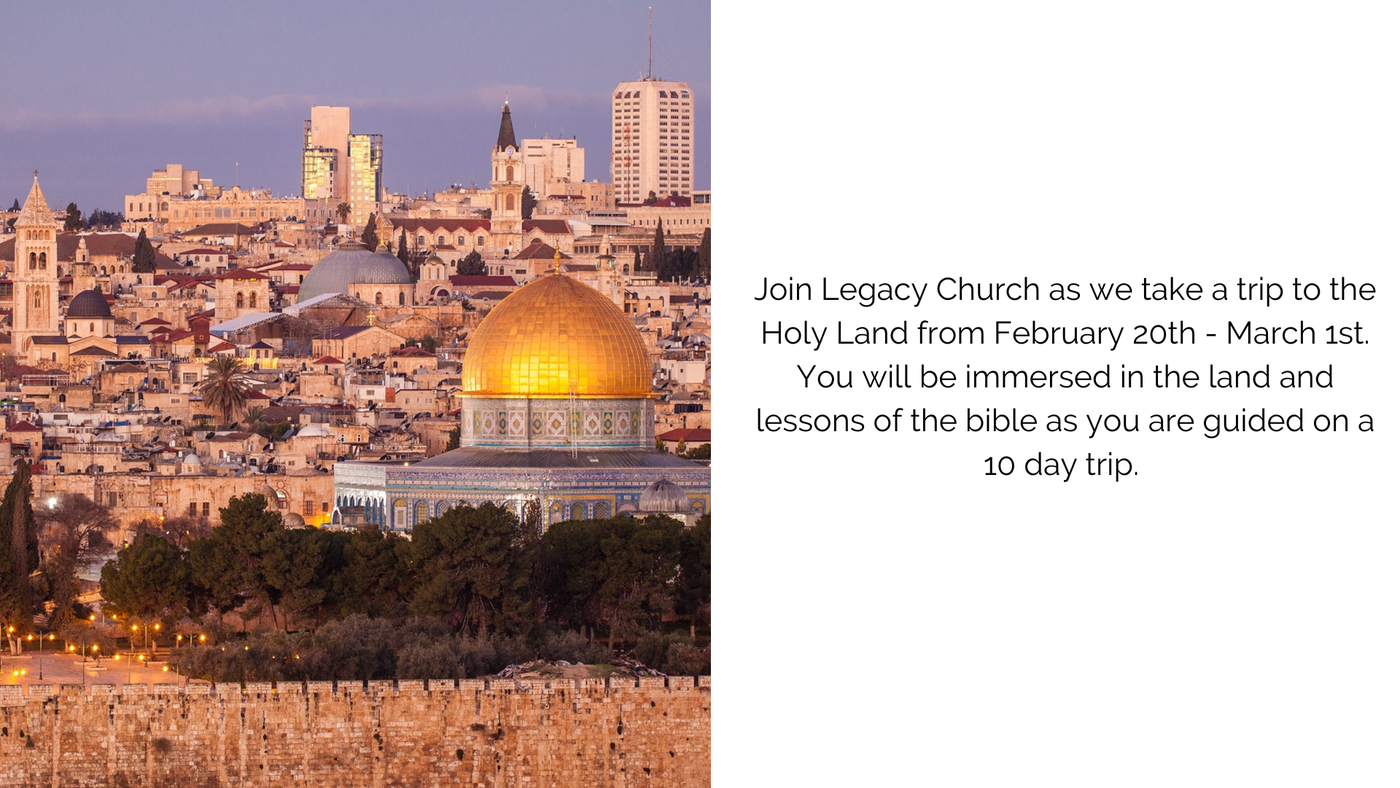 Join Legacy Church as we take a trip to the Holy Land from February 20th - March 1st.
You will be immersed in the land and lessons of the bible as you are guided on a 10-day trip.
Tour Cites -
Caesarea - Mt. Camel - Megiddo - Nazareth & Cana - Mt of Beatitudes - Capernaum - Boat ride on the Sea of Galilee - Baptisms in the Jordan River - Mount of Olives - Take the Palm Sunday walk - Garden of Gethsemane - Jewish Quarter of the Old city - Western Wall - Temple Mount - Bethlehem - Jericho - Masada - The Dead Sea - The Garden Tomb
Tour Pricing -
USD 3999 / per person
To reserve your plane ticket a $100 deposit is due by 10/09/22 to reserve your spot.
Trip Price Includes -
Roundtrip Airfare from SFO
All Hotel Lodging
All Guide Fees
Breakfast and Dinner Daily
All entrance fees at tour destinations
All travel in the country
**COVID-19 travel recommendations and requirements are unknown at this time. Immunizations and/or negative test results may be required.
Not Included -
Passport Fees - Travel Insurance 0 Transportation to SFO - Lunches - Tips
Deposit of $1500 due by November 1, 2022
Balance due in full by January 1, 2023
For more information please contact Andrea at Andrea.Dunnington@gmail.com